Pilates Classes in Malmesbury
What you need to know about our Malmesbury Pilates Classes
Sign up to one of our Malmesbury Pilates classes today and benefit from our highly-rated pilates programme delivered by our fully trained and highly experienced chartered physiotherapists.
The expertise they offer will provide you with exercises and routines to make you shine through rehabilitation and enhance your specific areas of weakness to make them stronger.
We recommend that all new participants first complete a 1-2-1 assessment with one of our instructors to identify your class level and specific advice that will provide you with the most benefit.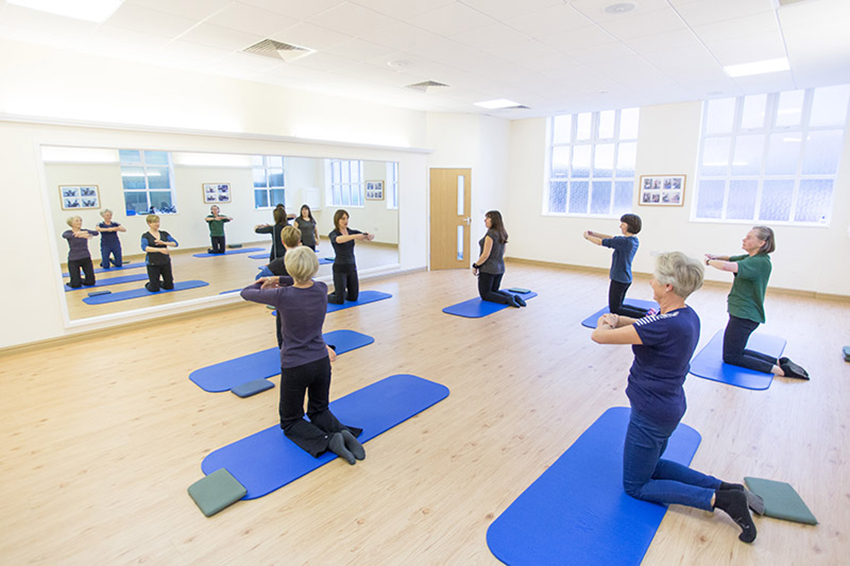 | | |
| --- | --- |
| 1:1 – 1 hr | £56 |
| 1:1 – 45 min | £43 |
| 1:1 – 30 min | £30 |
| Pilates group initial assessment – 1 hour | £30 |
Class Times and Instructors
| | | |
| --- | --- | --- |
| Monday | 8.40 – 9.40 | Pippa Sawtell – Beginners |
| Monday | 9.45 – 10.45am | Pippa Sawtell – Beginners |
| Tuesday | 6.00 – 7.00pm  | Ed Voss– Beginners |
| Tuesday | 7.05 – 8.05pm | Ed Voss – Beginners |
| Wednesday | 6.00 – 7.00pm | Julia Campbell – Beginners |
Meet Our Pilates Instructors
Courtyard Clinic Malmesbury have a number of fantastic pilates instructors with years of experience. Meet the full team by clicking below.
Here's What Our Clients Think of Us
For Matt
"Just a note of thanks for 'sticking' my body back together yet again. I ran the Standish Woodland Chase, nearly 10 miles up and down terrain. Never done that distance before, was aiming for 5 miles only, then thought what the heck – walk/run the rest. And I can walk this week!!"
For Mel (Pilates)
"Made me feel so much better. I have been able to jump for the first time in many many years. Such a remarkable improvement. Thank you so much!"
For Jo (Physiotherapy)
"I have to say that in all my years, working and coaching, and being treated myself, that was one of the finest pieces of work I've ever witnessed. My daughter is a very complex, head strong young lady. I am truly in awe of the way Jo took on the mental and physical challenges in a way she could accept. Very grateful for all you've done"         
 For Mel (Pilates)
"It has helped me beyond belief with my horse riding. I can feel the difference every day and have noticed great improvements. I cannot express how grateful I am"
Ready to Make a Change?
Making that first appointment is the most important part. If you're not quite sure what you need don't worry, give us a call or send an email. Our job is to help you find the best way forward with the most appropriate treatment plan or class for you.