Services, Treatments and Classes available from our Malmesbury Clinic
Find out more about what we offer below and do not hesitate to give our team a call to book an appointment or arrange a 15 minute free chat.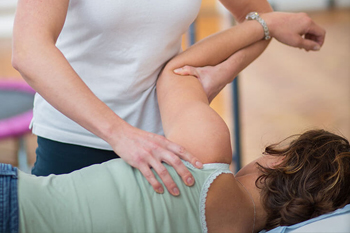 Experiencing back & neck pain, joint injuries, muscular strains & more? Find out how our physiotherapy services can increase mobility and aid rehabilitation. 
Do you regularly exercise or perform any form of physical activity? Find out more about our Sports Massage & Therpay services to help improve imbalances in your soft tissue.
Our Chiropractic services can treat a range of mechanical disorders affecting your joints and muscles. Find out more about how our chiropractors can help you at our clinic.
Are you concerned with blood sugars & cholesterol or even meal planning? Our Dietetics service can provide you with nutritional recommendations to help improve your well-being.
Held in Malmesbury Town Hall – Improve your posture, strength and mobility by joining one of our pilates classes run by our instructors who are all chartered physiotherapists.
Here's What Our Clients Think of Us
Ready to Make a Change?
Making that first appointment is the most important part. If you're not quite sure what you need don't worry, give us a call or send an email. Our job is to help you find the best way forward with the most appropriate treatment plan or class for you.